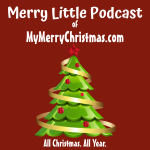 Christmas of Puritans and Pilgrims is the stuff of legends. Unfortunately, most get what is real about the Puritan Christmas wrong because they believe the media and lazy historians.
This article, for example, is a good example of the bad history that out there. It is a mix of truth and just stupid assumption.
It doesn't help that old images like this are floating around to support their conclusion that Christmas just didn't happen in New England:
The very same publications that provide that image also provide the proof that Christmas was celebrated in New England and it had been since the arrival of the Mayflower.
Consider this: the Mayflower arrived in 1620. The so-called ban didn't happen until 1659 — nearly 40 years later. What gives? If they had to ban it then Christmas was a problem, right? If they had to ban Christmas, then it had to have been NOT banned for those 39 years, correct?
So what's the story? What Christmas a thing for Puritans?
And what about the pilgrims? What is the difference between a Puritan and a Pilgrim? Did those who were NOT Puritans in America celebrate Christmas?
In this episode we answer all these questions. We think you will walk away not only with a better understanding of both Puritans and Pilgrims but of the history of Christmas itself.
If you are American there are good odds that you are descended from someone who came as a Pilgrim in 1607 or as a Puritan in 1620. It is one of the great and positive trends of this weird year of 2020 — the 400th anniversary of the arrival of the Mayflower. Many are finding out just where their roots are in relation to this great and historic event.
If you want to understand those ancestors, then come to know their Christmas. It explains a lot about them all as people.