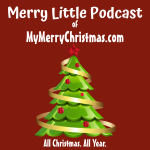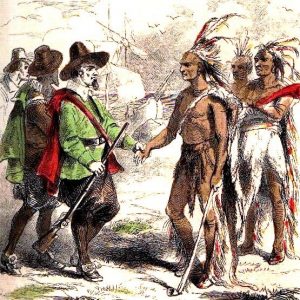 Thanksgiving and Christmas are not what they seem to be. One holiday was declared with an eye squarely towards the heavens and acknowledging the hand of God. The other holiday is a mostly secular affair marked with wild celebrations, gluttonous feasts and nearly every kind of excess.
One holiday is called Christmas and the other is known as Thanksgiving.
One is noted with arguments of separation of Church and State. The other breaks every rule of separation of Church and State.
In this brief episode we explore the real origins of Thanksgiving and why Christmas drove its creation.
We also share the untold story of Squanto, who was nearly sold into slavery years before our Pilgrims arrived — and period that led to him gaining command of the English language and paving a path for future interaction with those famed starving Puritans of Thanksgiving lore. His story — and the pious gratitude of the new American settlers blazed a path for what would one day come to be called the Christmas season — a time bookended by a sacred holiday to begin with followed by a secular day to complete it.
Thanksgiving and Christmas today quite nearly meld into one long holiday — and time seems to be blurring why it all began in the first place.