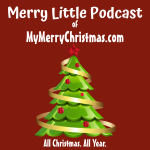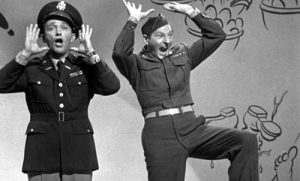 The song White Christmas most certainly deserves a special place in the history of both music and Christmas. But some may go overboard lauding the song as a secular triumph.
In the Wall Street Journal this week a journalist claims White Christmas unleashed a waiting torrent of secular Christmas music that the world was just dying to hear.
Indeed, in the years immediately after the release of White Christmas the world embraced classics such as The Christmas Song, Have Yourself a Merry Little Christmas, Let it Snow, Sleigh Ride, Rudolph the Red Nosed Reindeer, and I'll be Home for Christmas.
We're tellers of truth on the Merry Little Podcast. We embrace both the sacred and the secular Christmas. But we see White Christmas and its popularity quite differently.
You need only look as far as the story of It's a Wonderful Life to understand why White Christmas is the great song it is in the history of Christmas.
White Christmas was immediately popular. It's a Wonderful Life was not.
White Christmas stayed at or near #1 for almost 20 years. It's a Wonderful Life was forgotten about much of that time.
And yet here we are more than 70 years later celebrating both with reverence as classics of Christmas.
How did that happen?
Our contention is that White Christmas is more than just a song. It is an anthem. Much like It's a Wonderful Life is more than just a movie.
It is not when they were born that makes them popular and success. It is what they meant at different times that makes them classics. And in that vein, they are very much alike.