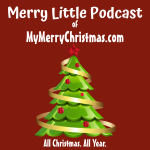 Let it Be Christmas – despite what 2020 has become. That is the theme and the message of this merry episode of the Merry Little Podcast that is filled with music.
We take a look back at our thoughts of Christmas just months ago and the predictions we made last spring about what this Christmas will be like. It's here now — so how are we dealing with it?
We have some pretty serious issues, not the least of which is the unexpected mental toll this year has taken on many. Are you feeling it? Have you lost that loving feeling when it comes to Christmas?
Many have and we're taking that topic head on. For some the thought to let it be Christmas is difficult to put the head around in a year like this. Where can we turn for inspiration?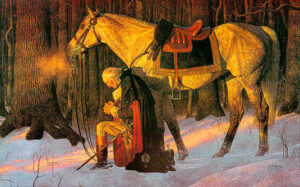 We take a look back in history with two very different stories. We discuss George Washington's Christmas at Valley Forge and how Christmas saved things for him when the Continental Congress could help him not at all. The lessons of General Washington are a ponderous thing for those of us struggling to find the Christmas we believe in.
We also tell the story of Archie Roosevelt, son of President Theodore Roosevelt. This one is a little more light-hearted but its lessons are the same: that we need and even crave the love, warmth and security of a Christmas well-celebrated and that we will go far to get it.
Christmas for many this year — and Thanksgiving too, for that matter – is one many are having to reach far for.
How is that done?
While we do not claim to have the answers we do have some suggestions. It is something we can work on together. And for many, it is something we can over come together.
Please join us at the Merry Forums of My Merry Christmas, where we have ideas of plenty about the virtual Christmas and the things we can do together to let it be Christmas.