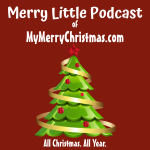 Shepherds and Angels are forever a part of the Christmas story. But why? And what things can we learn from them? In this exploration of a different angle on the Nativity story we ask a lot of questions. The idea is not to cast doubt. It is to celebrate clear facts — surprising things about the shepherds and angels that you may not know.
In this merry episode we discuss the part that shepherds in particular played in the story. They were a curious choice for being key witnesses to the most heralded event in human history. Scholars do not agree about who they exactly were and what they may have known before that night of angelic manifestation. But there is a lesson to be learned by what they saw and how they reacted to it.
Angels too are an interesting element of the Christmas story. For many people, angels are a fact of everyday life. Why are there angels? What is their purpose? Why did so many involved in the story of Christmas see angels?
This is a celebration as well of beautiful Christmas music, including:
This Holy Night — https://www.youtube.com/watch?v=ds7aH69y29I
by Broken Bow Music | Amazon
I Wonder as I Wander — https://www.youtube.com/watch?v=g1hMgD613Lo
Tabernacle Choir
God Rest Ye Merry, Gentlemen — https://www.youtube.com/watch?v=yCoy7URHuY4
Madilyn Paige & Her Sisters
Angels from the Realms of Glory — https://www.youtube.com/watch?v=PrLoWt2tfqg
The Piano Guys & Cast of Thousands