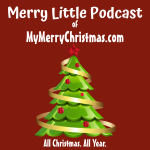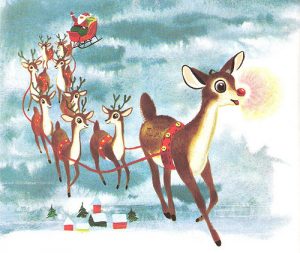 Rudolph the Red Nosed reindeer has a short history compared to other legends of Christmas. He is a completely modern invention. And yet, in less than 80 years he became a Christmas superstar and his story is beloved by generations of Christmas fans.
But wait until you hear the story of how Rudolph was created. It will wrench your heart and change the way you look at him.
Nearly everyone knows that Rudolph was born of a writer working for Chicago department store Montgomery Wards in the 1930s. But what they don't know is the heartbreaking tale of a devastating illness that led the writer of the story to struggle to explain to a 4-year-old little girl why her mommy was "different".
If anyone knew different, it was this red nosed reindeer.
The story of Rudolph captured the heart of that four year old — and of millions of kids around the world.
By his 10th birthday, Rudolph had a hit song and a cartoon to his credit. But his story was not finished. He continued to grow in legend for nearly two decades until a stop motion animated Christmas television special cemented his legend for all time and took the story of the different reindeer to new generations.
He had arrived as one of the legendary animals of Christmas.
But what if the story of his creation is a lie? What if the story-behind-the-story never happened?
Does it diminish Rudolph? Is it scandalous enough to knock Rudolph from his Christmas pedestal?
We think not. But we warn listeners not to believe everything they hear on the Internet.