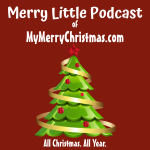 The future of Christmas present is definitely on the minds of many as we head into the New Year. What just happened? How do we explain the Christmas we just experienced?
Try as we might to predict ahead of time what Christmas 2020 would be like we still have been flooded with feedback about the Christmas we all just went through. For many of us, it was a Christmas unlike any other in our lifetime.
But – it's not like history has not recorded a Christmas like this.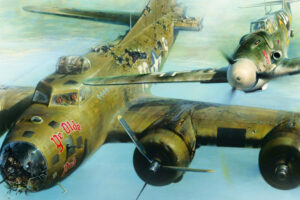 In this episode we look back to the Christmas of 1943 – a dark, unexpected, unusual and isolated Christmas that saw many separated from their families for the first time. Framed by Bing Crosby's classic, "I'll Be Home for Christmas", the lessons of Christmas 1943 are learned through not only the sacrifices of those in our family past but also of those from every side who found a way for their humanity to command in a time of war.
We share the incredible story of a real combat mission flown over Germany on December 20th, 1943 when an American B-17 bomber commanded by Lt. Charles Brown was shredded by German air defenses and 15 German fighters. The tells the impressions of German Pilot Franz Stigler who couldn't believe the American plane was in the air. His choices were stark: he could shoot them down and win Germany's highest wartime honor for aviators or he could risk court martial and certain execution by allowing the B-17 to escape to safety.
It was a story not only of Christmas 1943 but one that took 50 years to resolve when Lt. Brown met Franz Stigler in the 1990s.
The lessons of humanity a there for us to learn from every Christmas. We also share a simple story of a loss we suffered on the Merry Forums – and how the discovery of our simple community taught a grieving daughter a new level of love from her Mother who spent so many years with us online.
This thoughtful episode contemplates but does not predict the Christmas coming to us next.
Instead it projects what Christmas can be — if we can only remember what it is all really about.